NATIONAL CONSTABLES ASSOCIATION
32nd
CONVENTION & BOARD MEETING
Galveston, Texas
February 23-26, 2005
Pictured below from left to right elected officer's NCA. Sec/Tres Leo Bullock, III, Alabama,VP Bobby "G" Gronauer, Nevada, President John Sindt, Utah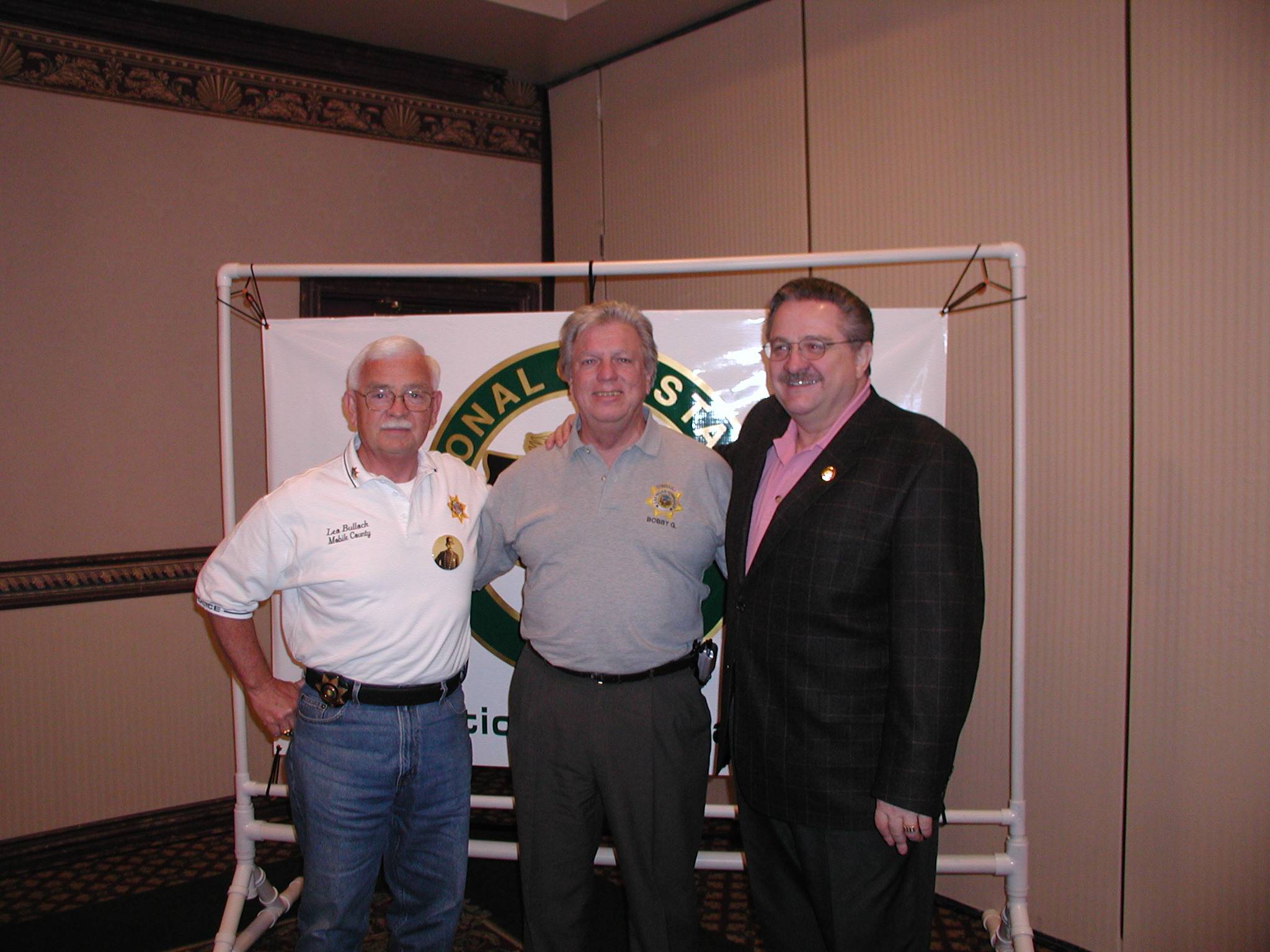 History was made at the National Convention of the National Constable's Association in Galveston. Texas, at the beautiful Hilton Inn Resort overlooking the Gulf of Mexico. A Director from every state at the convention was appointed by the states present. New by-laws are being approved as NCA continues to grow in membership as the nations largest national organization representing the constable.

Hurricane Katrina Forces Constables 2006 NCA Convention From Gulf Coast to Arkansas
At a meeting of the Board of Directors it was agreed that the 2006 NCA Convention Board Meeting And Awards Banquet would be moved due to the destruction to The Grand Hotel Casino in Gulfport, Mississippi. At this time the final preparations are being put together to move to the State of Arkansas and Chairman A.L. Hollingsworth has undertaken the responsibility to chair this 2006 Convnetion. The locations being considered were Bentonville and Springdale, Ar. This would be NCA's first trip to the State of Arkansas. We do anticipate seeing a good positive attendance of constables at the convention from states like Arkansas, Tennessee, Kentucky and other surrounding states. On the other hand , no group can beat the Mississippi delegation in it's support and attendance.
Start making plans to put this on your calendar of important places to be. Just as soon the date and exact location become available it will be posted. This is your chance to meet professional constables from around the nation. Enjoy yourself and learn some of the newest things happening with the office of constable today such as first responders under Homeland Security. Training certificates will be presented upon successfull completion of all seminars.