Constable Mobile County, Alabama

As an active Constable for more than 35 years I hold myself accountable to you the good citizens of this community. It was you that have found favor with giving me the privilege to serve and protect you in this old and once honorable office.

I feel that the general public over the years, has greatly been mis-informed by the media and persons that really had no real understanding and knowledge about this office. I have also recognized and found a real lack of professional journalism and poor investigative reporting doing serious damage to this and other elected offices. Then you would have some politicians for political reasons wanting to take a position that all constable's needed to go. None of these have ever suggested getting rid of the Sheriff's or Police. I found much of the problem to be all about power and control. The truth was that constables were more cost effective and doing just as good of a job as anyone else in the community of law enforcement.

In the beginning serving the people of Mobile County I found when wearing my badge and uniform some sort of distrust and a certain since of shame that had been affixed to anyone holding this office. I'm not sure how I could have made it, if it hadn't been for the general public's real support. Many of these being real victims of viscous and violent crimes. It was very difficult facing each day with someone having something rude to say with reference to this elected office.
But things really changed in 1993, in Las Vegas when I was the recipient of the NCA Top Cop Award Constable of The Year. Now I found a stronger reassurance to come back to Alabama and work even harder to protect this office. Then through my work in my home state and on the national front of protecting the office and working to build training and standards for all constables I found the help and support I needed from other politicians. Then on April 20, 2017, I was honored with Constable of The Year Award.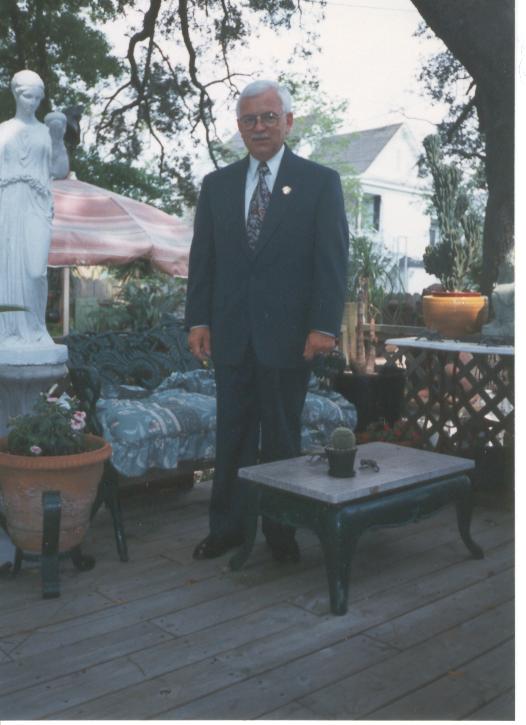 Set The Records Straight About Office of Constable

I hope that the information found in this site will help leed you to have a better understanding about the office of constable. I can't understand how so many other states around us utilize the valuable service of this office. The number of constable's elected in Alabama if properly used would enable the state and county commissions to have the much needed revenue they lack. In Alabama it has been to easy to place the burden of more needed money on the back of the taxpayers. The time for a more cost effective method of doing business must be wiser. This certainly can be accomplished with good legislation.
Appointments Fill Vacancies

The Code of Alabama 36-23-2. Vacancies shall be filled by appointment of the governor and the person appointed shall hold office for the unexpired term until his successor is elected and qualified.
Email Me!
topcopnca@aol.com
www.mobileconstables.com
My Links